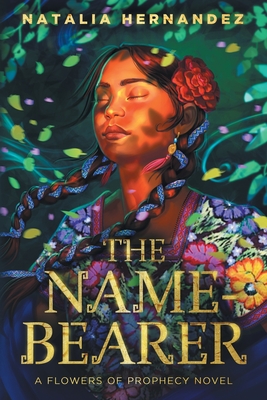 The Name-Bearer
Publication Date:
October 11th, 2022
Publisher:
Natalia Hernandez
Usually Ships in 1 to 5 Days
Description
For her entire life, the Name-Bearer's sole purpose has been to receive and deliver the names of the future monarchy from the Flowers of Prophecy. But when the child is finally born and the Name-Bearer is sent to the Flowers, they refuse to name him. Instead they deliver a prophecy; another child was born who is more worthy of the Naming, and if they are found and brought before them it will usher in a reign of peace.
Having failed in her duties the Name-Bearer is considered a traitor to the crown, and must hide among an elite sect of warrior women where she experiences found family, friendship, and love. Her training as a warrior helps prepare her to embark on her quest to find the Unnamed Prince, clear her name, and bring peace to her realm.
A story of magia, warrior women, found family and love - and not accepting who you are told to be, but embracing who you are destined to become.