You are here
Back to top
The Little Prince (Hardcover)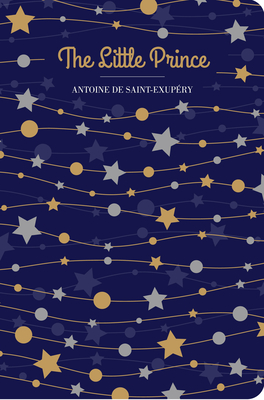 Description
---
Chiltern creates the most beautiful editions of the World's finest literature.
Your favourite classic titles in a way you have never seen them before; the tactile layers, fine details and beautiful colours of these remarkable covers make these titles feel extra special and will look striking on any shelf.
This book has matching lined and blank journals (sold separately). They make a great gift when paired together but are also just as beautiful on their own.
The Little Prince is a classic tale of equal appeal to children and adults. On one level it is the story of an airman's discovery, in the desert, of a small boy from another planet - the Little Prince of the title - and his stories of intergalactic travel, while on the other hand it is a thought-provoking allegory of the human condition. First published in 1943, the year before the author's death in action, this translation contains Saint-Exupery's delightful illustrations.
Welcome!
The Narrow Gauge Book Cooperative is a community-owned, independent bookstore located in Alamosa, Colorado, in the heart of the San Luis Valley. We sell new and used books and a small assortment of local foods and goods.
To learn more about who we are, read our story about how a community came together to save their beloved, historic bookstore.
If you've come to browse our inventory and shop online, you're at the right place!