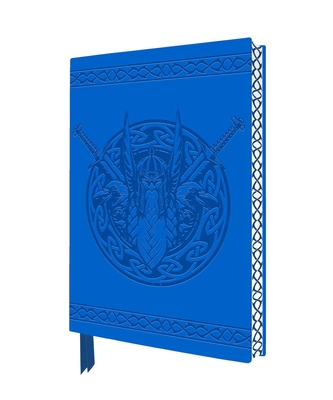 Norse Gods Artisan Art Notebook (Flame Tree Journals) (Artisan Art Notebooks)
Publication Date:
November 14th, 2023
Publisher:
Flame Tree Gift
Usually Ships in 1 to 5 Days
Description
New title in the colourful Artisan Art Notebook collection by Flame Tree Studio, in a range of hues to suit the mood and the moment, crafted with decorated edges and featuring beautiful art on the cover.
Artisan Art Notebooks, the new Journals from Flame Tree in a range of hues to suit the moment and featuring magnificent art. They're hand crafted with decorated edges overflowing with petals, teasing vines and patterns. A unique blend of the practical and beautiful, with two ribbons and lined pages, the Artisan Art Notebooks are perfect for notes, creative writing, poetry, doodles and lists. And, with robust flexi covers, they're easy to slip into your bag and a pleasure to use. Simply, they feel good!
Feel the power of Odin, Thor, Loki, Freya and all the gods of Asgard, a mythology that represents a constant battle with nature, a landscape of stark mountains and long nights, profound contrasts and unforgettable heroes.