You are here
Back to top
Pumpkin Everything (Paperback)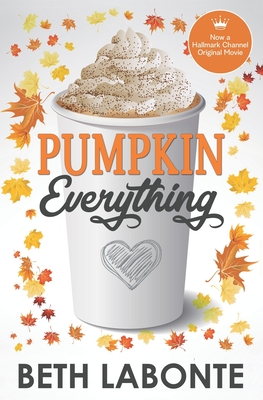 $11.99

Usually Ships in 1-5 Days
Description
---
More than leaves are about to fall...After calling off her fall wedding, horror novelist Amy Fox is left with a broken heart, a mega case of writer's block, and a serious aversion to all things pumpkin spice. When she receives news that her grandfather has broken his wrist driving through a Dunkin Donuts-literally straight through the front windows-five hundred miles away, in her hometown of Autumnboro, New Hampshire, Amy has no choice but to return to check on him. If she doesn't make sure that he's back on his feet, Grandpa may be moved into assisted living, and Amy's beloved childhood home will be put on the market. Knowing she must return, Amy worries about the only thing worse than pumpkin spice-a reunion with Kit Parker-her childhood best friend, first love, and entire reason for skipping town in the first place. As the two reconnect, a second chance seems possible...if only Kit weren't holding on to a secret that just might unravel everything. Set against the scenic backdrop of the White Mountains, New Hampshire, Pumpkin Everything is a small town, sweet romance, and the perfect way to kick off the fall season A pumpkin spice latte wouldn't hurt, either.
Welcome!
The Narrow Gauge Book Cooperative is a community-owned, independent bookstore located in Alamosa, Colorado, in the heart of the San Luis Valley. We sell new and used books and a small assortment of local foods and goods.
To learn more about who we are, read our story about how a community came together to save their beloved, historic bookstore.
If you've come to browse our inventory and shop online, you're at the right place!