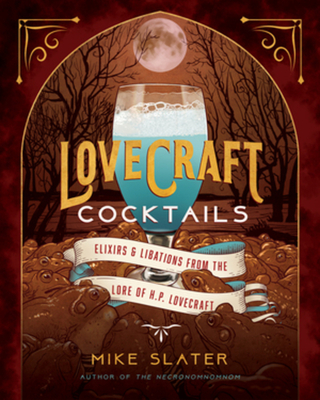 Lovecraft Cocktails: Elixirs & Libations from the Lore of H. P. Lovecraft
Publication Date:
October 19th, 2021
Publisher:
Countryman Press
Usually Ships in 1 to 5 Days
Description
75 drinks, potions, concoctions, and offerings for your next haunted housewarming or Samhain soirée.
The author and the illustrator behind the best-selling Necronomnomnom have summoned another glorious grimoire—this time featuring cursed cocktails. These boozy and punny recipes pay homage to Lovecraftian horror themes and monsters with titles such as the King in Jell-O, Pink FlaMi-Go, and Sunken Island Iced Tea. Further libations include the Hell Residente, Moscow Ghoul, the Root Beer of All Evil, and the Bloodbath & Beyond. The book provides "Virgin Sacrifices" for the coachman designated to drive everyone back from the séance, or for anyone not wanting to imbibe the devil's water.
There are 75 delicious and malicious recipes, each gorgeously illustrated, mercilessly tested, and hilariously written. Recipes appear in the form of cryptic rhymes and arcane rituals but are always easy (and fun) to follow. Bibulous and ridiculous, Lovecraft Cocktails will bring delight and fright for Halloween, the holidays, and beyond.