You are here
Back to top
Offended Sensibilities (Paperback)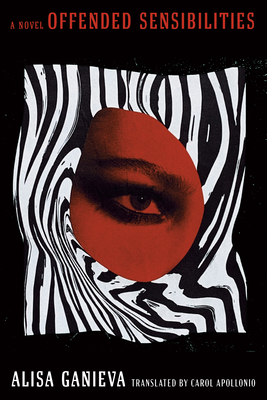 $16.95

Usually Ships in 1-5 Days
Description
---
From political fictionalist Alisa Ganieva: a neo-noir portrait of a legal system in which everything is broken and no one is innocent.
Offended Sensibilities chronicles a series of sudden deaths that occur among officials of a provincial Russian town. The events follow a notorious blasphemy law banning forms of expression that offend the sensibilities of religious believers - a law passed after Pussy Riot's infamous 2013 church-side protest that resulted in their arrest.
With this novel, Ganieva moves beyond the Dagestani setting of her previous award-winning books, published in English by Deep Vellum: The Mountain and the Wall and Bride and Groom. In Offended Sensibilities, Ganieva seeks to address nationalism, Orthodox religiosity, sexuality, and political corruption. Suffused with a light touch and at times rollicking sense of humor, this timely, entertaining and thought-provoking novel can be read as an allegory for the current political, social, religious, and cultural climate in Russia today.

About the Author
---
Alisa Ganieva is a writer of fiction and essays. In 2009, her first long story - Salam, Dalgat! about her native land in the Caucasus - won the prestigious Debut Prize a major literary award for young writers. Ganieva is the author of three novels, all of which have been published in English by Deep Vellum: Bride and Groom, The Mountain and the Wall, and Offended Sensibilities. Carol Apollonio teaches at Duke University. She is the author and editor of books about Russian literature, including Simply Chekhov and Dostoevsky's Secrets; Chekhov's Letters (with Radislav Lapushin); The New Russian Dostoevsky; and Chekhov for the 21st Century (with Angela Brintlinger). A former conference interpreter, she has translated books from Russian and Japanese.
Welcome!
The Narrow Gauge Book Cooperative is a community-owned, independent bookstore located in Alamosa, Colorado, in the heart of the San Luis Valley. We sell new and used books and a small assortment of local foods and goods.
To learn more about who we are, read our story about how a community came together to save their beloved, historic bookstore.
If you've come to browse our inventory and shop online, you're at the right place!