You are here
Back to top
Memento Mori (Paperback)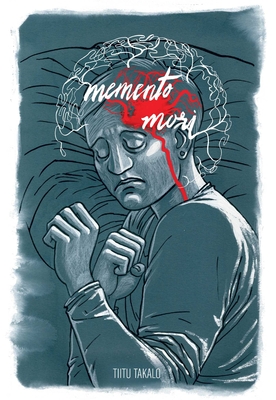 $24.99

Usually Ships in 1-5 Days
Description
---
A moving graphic memoir about life, art, and the search for happiness after surviving a cerebral hemorrhage at age thirty-eight.

In Memento Mori, celebrated Finnish graphic novelist Tiitu Takalo chronicles her sudden, unexpected cerebral hemorrhage and the long road to recovery she had to travel.

It is a dramatic story about a life turned upside down overnight: a ruptured cerebral aneurysm, the days and nights spent in an intensive care unit, and the long, painful recovery that led the artist to reflect on her life both past and present.

Much more than a story of survival, Memento Mori is a philosophical and psychological journey told with exceptional honesty and compassion. A deeply moving and insightful graphic novel from a master of the medium that is also ultimately a celebration of life.
About the Author
---
Tiitu Takalo is the winner of the Finlandia Prize in comics. She has received the prestigious Puupäähattu Award in recognition of her work in comics. Her previous titles have been published in several languages. She lives and works in Finland.

Christopher Crank (crank!) has lettered a bunch of books put out by Image, Dark Horse, Oni Press, Dynamite, and elsewhere. He also has a podcast with comic artist Mike Norton and members of Four Star Studios in Chicago (crankcast.com), and makes music (sonomorti.bandcamp.com). Catch him on Twitter: @ccrank and Instagram: ccrank
Welcome!
The Narrow Gauge Book Cooperative is a community-owned, independent bookstore located in Alamosa, Colorado, in the heart of the San Luis Valley. We sell new and used books and a small assortment of local foods and goods.
To learn more about who we are, read our story about how a community came together to save their beloved, historic bookstore.
If you've come to browse our inventory and shop online, you're at the right place!