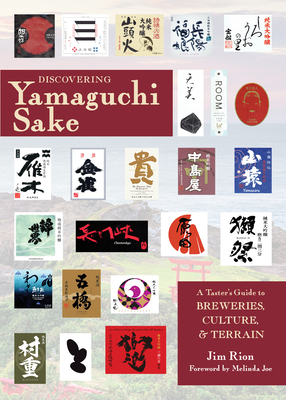 Discovering Yamaguchi Sake: A Taster's Guide to Breweries, Culture, and Terrain
Publication Date:
February 21st, 2023
Publisher:
Stone Bridge Press
Usually Ships in 1 to 5 Days
Description
This book is the first of its kind, a deep-dive into a single sake-producing region to highlight its delicious brews as well as the people, land, and culture behind them. Brewing in Yamaguchi -- in southern Honshu, Japan -- reflects the whole history of sake in Japan, from boom to bust to resurgence, and many of its brands, including the fabled Dassai, are now at izakaya and fine restaurants around the world. Expert Jim Rion takes us on a tour of all 23 Yamaguchi breweries to introduce the character of each and its brewmasters' best picks. Along the way he provides background on such topics as rice farmers, drinkware, brewing methods, and the controversy over sake "terroir" (does it exist?). An added bonus for travelers is a mini sightseeing guide to the region and its many delights. Illustrated with photographs and quick-reference sake labels.