You are here
Back to top
H. P. Lovecraft Tales of Horror (Leather-bound Classics) (Leather / fine binding)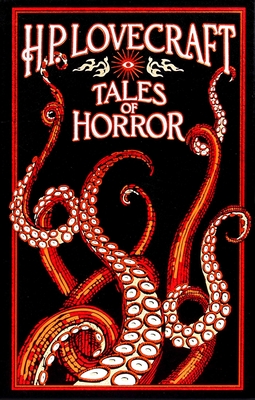 $24.99
Usually Ships in 1-5 Days
Description
---
Let your imagination sink deep into more than a dozen classic tales of dark horror by an early master of the genre.

The stories of H. P. Lovecraft have been a source of fascination for readers since they were published in the early twentieth century, and legions of fans continue to reinvent his dark and fantastical world to this day. This collection of short stories by the master of the macabre contains more than twenty of his most popular works, including "The Call of Cthulhu," "The Shadow Over Innsmouth," and "The Dunwich Horror." Each story will leave the reader feeling unsettled and uncertain, but also appreciative of the unique elements that Lovecraft introduced to the literary world.
About the Author
---
H. P. Lovecraft was an American author of horror, fantasy, and science fiction, especially the subgenre known as weird fiction.
Welcome!
The Narrow Gauge Book Cooperative is a community-owned, independent bookstore located in Alamosa, Colorado, in the heart of the San Luis Valley. We sell new and used books and a small assortment of local foods and goods.
To learn more about who we are, read our story about how a community came together to save their beloved, historic bookstore.
If you've come to browse our inventory and shop online, you're at the right place!