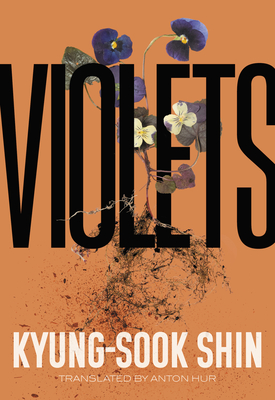 Violets
Publication Date:
April 12th, 2022
Publisher:
Feminist Press
Usually Ships in 1 to 5 Days
Description
By Man Asian Literary Prize winner Kyung-Sook Shin, "a moving delve into a lonely psyche" that follows a neglected young woman's search for human connection in contemporary Seoul (YZ Chin).San is twenty-two and alone when she happens upon a job at a flower shop in Seoul's bustling city center. Haunted by childhood rejection, she stumbles through life--painfully vulnerable, stifled, and unsure. She barely registers to others, especially by the ruthless standards of 1990s South Korea.Over the course of one hazy, volatile summer, San meets a curious cast of characters: the nonspeaking shop owner, a brash coworker, quiet farmers, and aggressive customers. Fueled by a quiet desperation to jump-start her life, she plunges headfirst into obsession with a passing magazine photographer.
In Violets, best-selling author Kyung-Sook Shin explores misogyny, erasure, and repressed desire, as San desperately searches for both autonomy and attachment in the unforgiving reality of contemporary Korean society.
About the Author
Kyung-Sook Shin is one of South Korea's most widely read and acclaimed novelists. She has been awarded the Man Asian Literary Prize, the Manhae Grand Prize for Literature, the Dong-in Literature Prize, the Yi Sang Literary Prize, and many others, including France's Prix de l'Inaperçu. Shin is the author of multiple books, including The Girl Who Wrote Loneliness, I'll Be Right There, The Court Dancer, and the New York Times-bestselling Please Look After Mom, which has been published in over forty countries.Anton Hur has won the PEN Translates and PEN/Heim grants for literary translation. His other work includes the English translations of Sang Young Park's Love in the Big City (Grove) and Bora Chung's Cursed Bunny (Honford Star). He resides in Seoul.