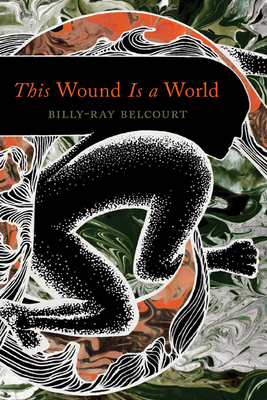 This Wound Is a World
Publication Date:
September 3rd, 2019
Publisher:
Univ Of Minnesota Press
Usually Ships in 1 to 5 Days
Description
The new edition of a prize-winning memoir-in-poems, a meditation on life as a queer Indigenous man—available for the first time in the United States
"i am one of those hopeless romantics who wants every blowjob to be transformative." Billy-Ray Belcourt's debut poetry collection, This Wound Is a World, is "a prayer against breaking," writes trans Anishinaabe and Métis poet Gwen Benaway. "By way of an expansive poetic grace, Belcourt merges a soft beauty with the hardness of colonization to shape a love song that dances Indigenous bodies back into being. This book is what we've been waiting for."
Part manifesto, part memoir, This Wound Is a World is an invitation to "cut a hole in the sky / to world inside." Belcourt issues a call to turn to love and sex to understand how Indigenous peoples shoulder their sadness and pain without giving up on the future. His poems upset genre and play with form, scavenging for a decolonial kind of heaven where "everyone is at least a little gay." Presented here with several additional poems, this prize-winning collection pursues fresh directions for queer and decolonial theory as it opens uncharted paths for Indigenous poetry in North America. It is theory that sings, poetry that marshals experience in the service of a larger critique of the coloniality of the present and the tyranny of sexual and racial norms.
Praise for This Wound Is a World
"This Wound Is a World is a decolonial wildfire from which the acclaimed writer Billy-Ray Belcourt builds a new world and it's the brilliant, radiant, f*cked up Indigenous world I want to live in. . . . [His book] redefines poetics as a refusal of colonial erasure, a radical celebration of Indigenous life and our beautiful, intimate rebellion. This is a breathtaking masterpiece."—Leanne Betasamosake Simpson, Mississauga Nishnaabeg writer and musician
"This book is a monument for the future of poetic possibility. It is rare to be able to call a book something so grand and full—and have it be utterly true. That's what This Wound Is a World affords us: myth and hyperbole pressed into a lived and realized life. A reckoning for and of the wreck—bravely buoyant, alive, and finally here."—Ocean Vuong, author of Night Sky with Exit Wounds
"This Wound Is a World is a wonder. It is filled with humor, sadness, sadness about sadness, sex, profound and profane lyricism, and above all power. Billy-Ray Belcourt's voice is uniquely plangent and self-aware. The book is a world with worlds inside it. It means to de-colonize any possible reader's pre- or mis-conceptions about what it means to be alive and Indian today."—Tommy Orange, author of There There
"This luminous collection's formal experimentation arises from an urgent need to address the complexity of learning "how to love and be broken at the same time." As the title suggests, woundedness is a resource for forging avenues toward a yet unimagined future."—Star Tribune
"This collection is an answer to and a reckoning with story and with sadness itself: its ever-presence in the telling of the Indigenous body, the queer body, the body moving through stages of love and loss."—American Poets
"Belcourt makes good on the promise of his title through poetry in which sadness, grief, and death are seamlessly entwined with love, sex, and cruising  both within and across racial lines."—Native American and Indigenous Studies