You are here
Back to top
Appalachian: Schaumboch's Tavern (Paperback)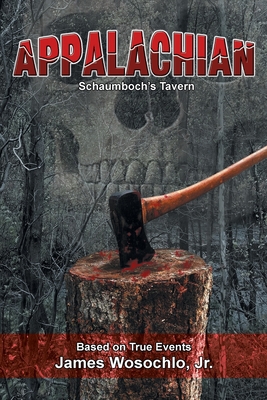 $17.99
Usually Ships in 1-5 Days
Description
---
The Appalachian Mountains have always been full of mystery, abounding in legends and bloodshed during the French Indian War and the Revolutionary War. However, from 1850 to 1889, a new horror haunted these lands. Secrets of devious deeds that were carefully hidden behind the walls of a tavern owned by Matthias Schaumboch.
In his two-room tavern, Matthias confessed on his deathbed to murdering eleven to fourteen people before he lost count. Rumors had already abounded as locals whispered about Matthias killing lonely travelers for valuables and then dismembering the bodies. There were even rumors of Matthias feeding his victims to unknowing guests at Schaumboch's Tavern.
Only later were the atrocities confirmed when the property was purchased after Matthias's death by William and Anne Turner. They began to find human skulls in the water wells and human bones on the property. Based on true events and local history, this is the story of America's first serial killer. Even today, curious visitors can drive the lonely road to Hawk Mountain Sanctuary and view the tavern just off the road-at their own peril.
About the Author
---
James Wosochlo, Jr. grew up in Schuylkill County, Pennsylvania. He has a love for history and owns an impressive collection of Native American and colonial artifacts found north of Hawk Mountain. James has spent most of his life as a production supervisor and served on the local Deer Lake Borough Council as well as Deer Lake and West Brunswick Fire Company until 2019. He is also former president of the State Society for Pennsylvania Archaeology. A founding member of Hawk Mountain Archaeology Society, and former president of the Forks of the Delaware Archaeology Society in the Lehigh Valley, Pennsylvania.
Welcome!
The Narrow Gauge Book Cooperative is a community-owned, independent bookstore located in Alamosa, Colorado, in the heart of the San Luis Valley. We sell new and used books and a small assortment of local foods and goods.
To learn more about who we are, read our story about how a community came together to save their beloved, historic bookstore.
If you've come to browse our inventory and shop online, you're at the right place!