You are here
Back to top
Pen and Ink Drawing: A Simple Guide (Paperback)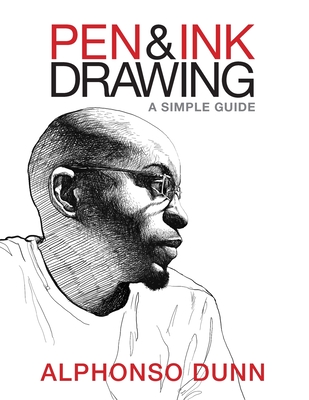 $19.95
Usually Ships in 1-5 Days
Description
---
Pen & Ink Drawing: A Simple Guide covers the essential aspects of pen and ink drawing and more. It explores basic materials and instruments; fundamental properties of strokes and pen control; key elements of shading; and indispensable techniques for creating vibrant textures. As a bonus, a chapter is devoted to what the author refers to as, the secret Line of Balance. This book is not just written to instruct but also to inspire enthusiasts of pen and ink and drawing as well.
About the Author
---
Alphonso Dunn is a consummate draftsman, illustrator, high school chemistry teacher and college instructor. He is a graduate of the New York Academy of Art and a recipient of numerous awards. Alphonso's work can be found in several private collections in the US and worldwide. Currently, he is working on several new book projects, creating new work, and sharing art instruction with his over 400,000 followers on YouTube. With hundreds of free tutorials on drawing, pen and ink, watercolor, urban sketching and more, Alphonso Dunn's YouTube channel has become a trusted destination for quality art instruction. Join him on YouTube, Facebook, and Instagram @alphonsodunn
Welcome!
The Narrow Gauge Book Cooperative is a community-owned, independent bookstore located in Alamosa, Colorado, in the heart of the San Luis Valley. We sell new and used books and a small assortment of local foods and goods.
To learn more about who we are, read our story about how a community came together to save their beloved, historic bookstore.
If you've come to browse our inventory and shop online, you're at the right place!